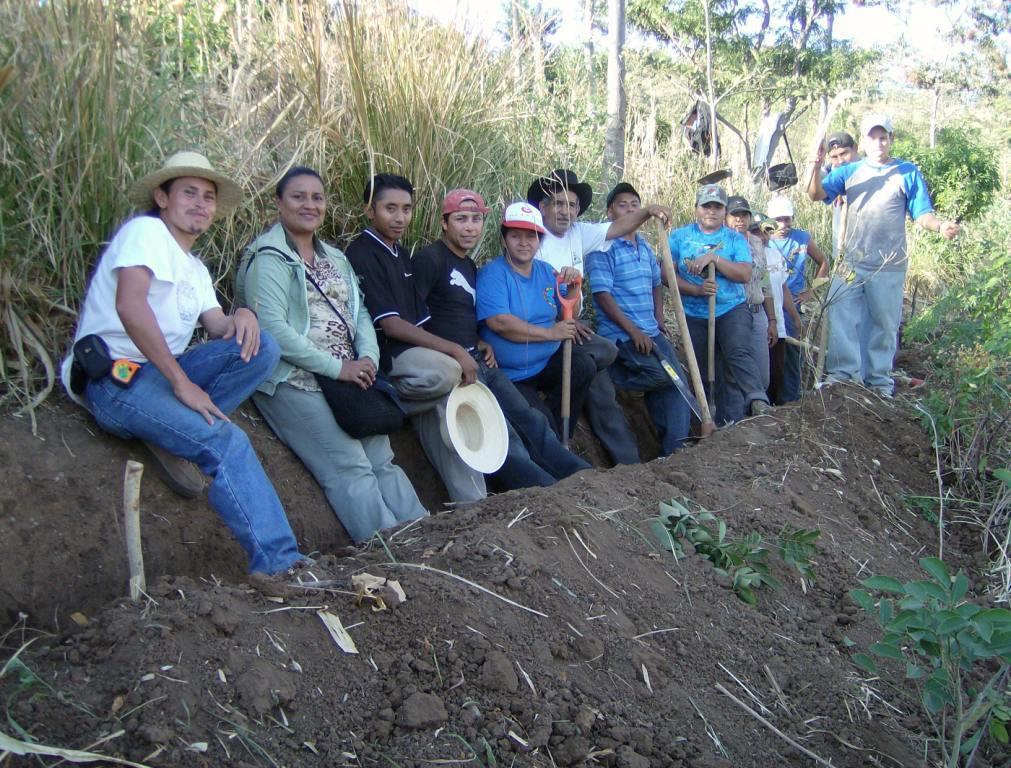 In 2015 the AEPS received $6,351 from the Educational and General Trust Fund for a programme of training of small-scale farmers from numerous communities in El Salvador. The programme involved a series of two and three day residential workshops held at the demonstration plot of the AEPS.
Just before one of these workshops during October, two members of the AEPS (Efraín Acosta Peraza and Lucía Casco Díaz) went into Suchitoto to withdraw money to cover the costs of one of the planned workshops. They were followed from the bank back to the demonstration plot where they and Reina Mejia, the AEPS coordinator, were held up at gunpoint and robbed not just of the $1,200 that they had withdrawn, but also their mobile phones, a laptop and personal money.
This appeal by members of the ENCA (Environmental Network for Central America) is intended to recoup just some of the funds that the AEPS lost in the robbery. It will be transferred to their account in December. The next newsletter of the ENCA (due out in March 2016) will report back on the amount raised.